With forever stamps, users can use first-class postage services without worrying about the ever-changing postage rates. This is because the forever stamps value will always match the current shipping rate. Therefore, you must utilize this great feature if you haven't bought a forever stamp. So, what is the value of forever stamps? We will help you learn everything about forever stamps, including their value. Read on.
Forever stamps are among the most convenient USPS inventions. With forever stamps, a user will always have a stamp whose value equals the current postal rate. They were introduced in 2007 to help curb the ever-fluctuating postal rates., This significantly benefitted postal users making USPS sell most of their postage stamps as forever stamps.
This article will help you uncover the ins and outs of forever stamps' value. We'll also include a short buying and selling guide to help you find the most affordable forever stamps. Keep reading to learn more.
---
What are Forever Stamps?
Forever Stamps are postage stamps valid for First Class Postage irrespective of the current postage rate. This means Forever Stamps will always have the same value as the current shipping rate. They were introduced in 2007 by the United States Postal Service (USPS) to prevent the invalidation of stamps every time the prices change.
Once purchased, they can be used forever for postage within the US and to international destinations to cover the required postage fees.
---
Why Forever Stamps?
The first Forever stamp was released in 2007. Before that, all stamps had a monetary value representing the current first-class postage fees. This became a challenge because of the fluctuating postal rates. USPS was forced to print new stamps based on the current postal rate and destroy outdated ones.
For example, the value of first-class stamps in 2006 was $0.39; in 2007, it rose to $0.41. You had to buy an additional $0.02 to send your mail. Therefore, USPS would be forced to produce $0.02 stamps for users to meet the difference. To prevent this, USPS introduced forever stamps whose value matches the current postal rate irrespective of when they were bought.
---
Forever Stamps Value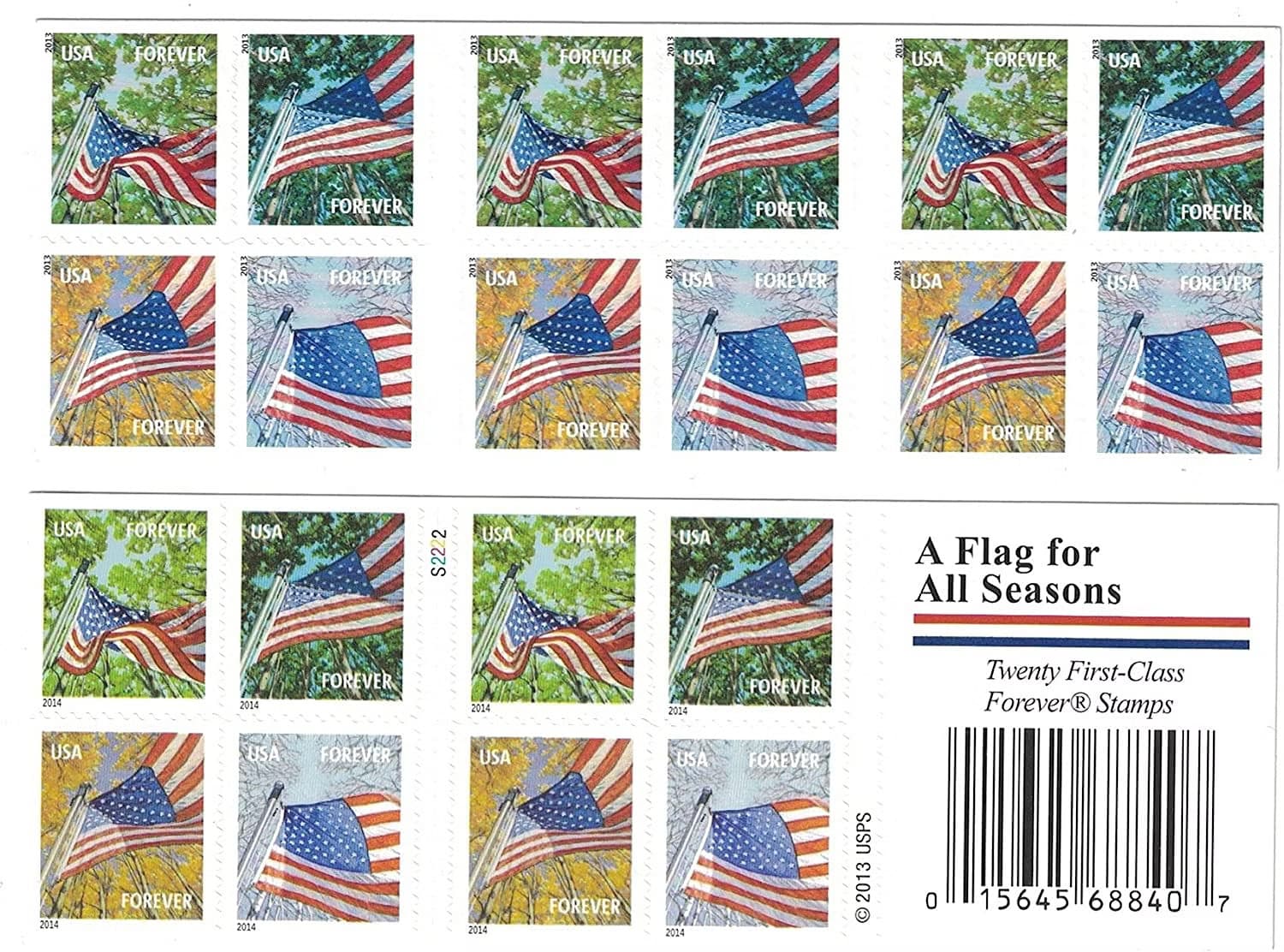 Technically, your forever stamp's value equals the current First-Class postage rates. Therefore, the current value of Forever stamps is $0.63. On July 10, 2022, the Forever stamp price rose from $0.58 to $0.60. Then on Jan 22, 2023, the value rose to $0.63.
You should keep in mind that forever stamps are non-denominated postage with no monetary value printed on them. This is because their value keeps changing depending on the changes in the cost of the First-Class postage rates.
---
Forever Stamps Value Chart
Here is a summary of the value of forever stamps since their introduction.
| Date | Rate |
| --- | --- |
| April 2007 | $0.41 |
| May 2008 | $0.42 |
| May 2009 | $0.44 |
| January 2012 | $0.45 |
| January 2013 | $0.46 |
| January 2014 | $0.49 |
| April 2016 | $0.47 |
| January 2017 | $0.49 |
| January 2018 | $0.50 |
| January 2019 | $0.55 |
| January 2020 | $0.55 |
| August 2021 | $0.58 |
| July 2022 | $0.60 |
| January 2023 | $0.63 |
With the First-Class prices continuously rising, your older forever stamps are more valuable. This means that if you bought a forever stamp for $0.41 in 2007, its value now is $0.63.
---
Forever Stamps Weight Limit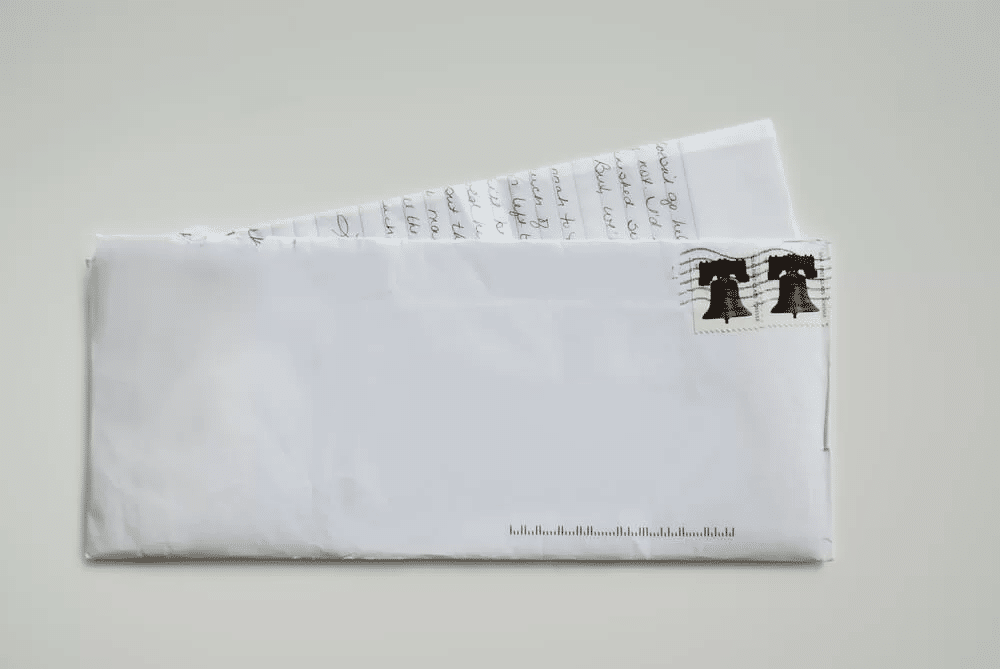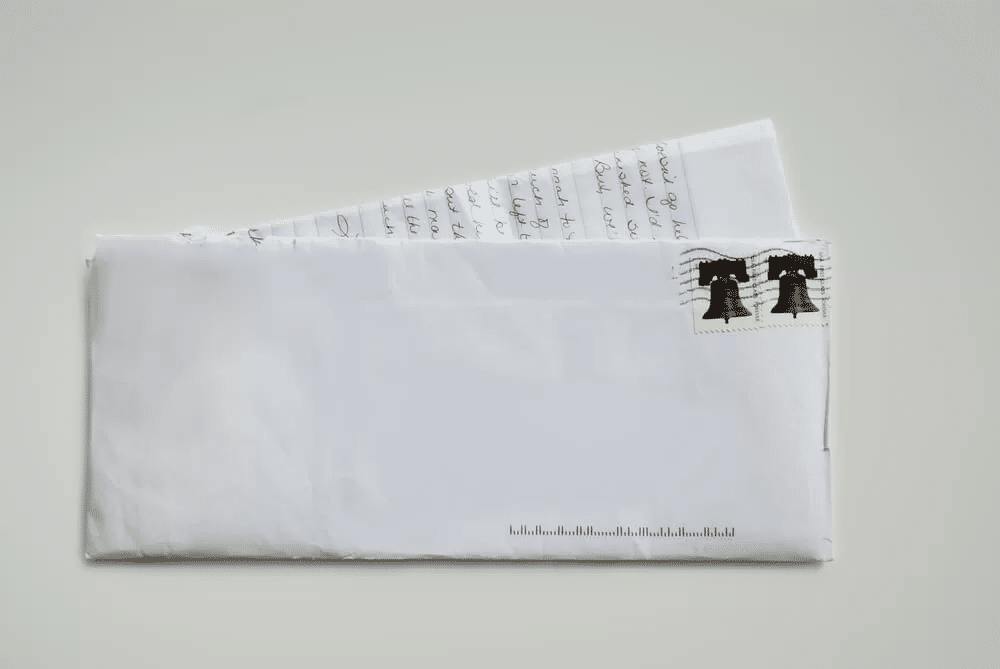 You can use a forever stamp when mailing a one-ounce letter or postcard. If you have a letter weighing more than one ounce, you must affix more forever stamps. The number of extra forever stamps depend on the excess weight. Generally, you'll be required to pay an extra $0.24 per additional ounce. Your letter will be returned due to lack of postage when you fail to account for the excess weight.
Technically, there is no forever stamps weight limit. You can use as many as you want to cover the postage costs. However, utilizing multiple forever stamps is not ideal for heavier mail. Instead, you should consider paying for the additional ounces.
---
Where to Buy Cheapest Forever Stamps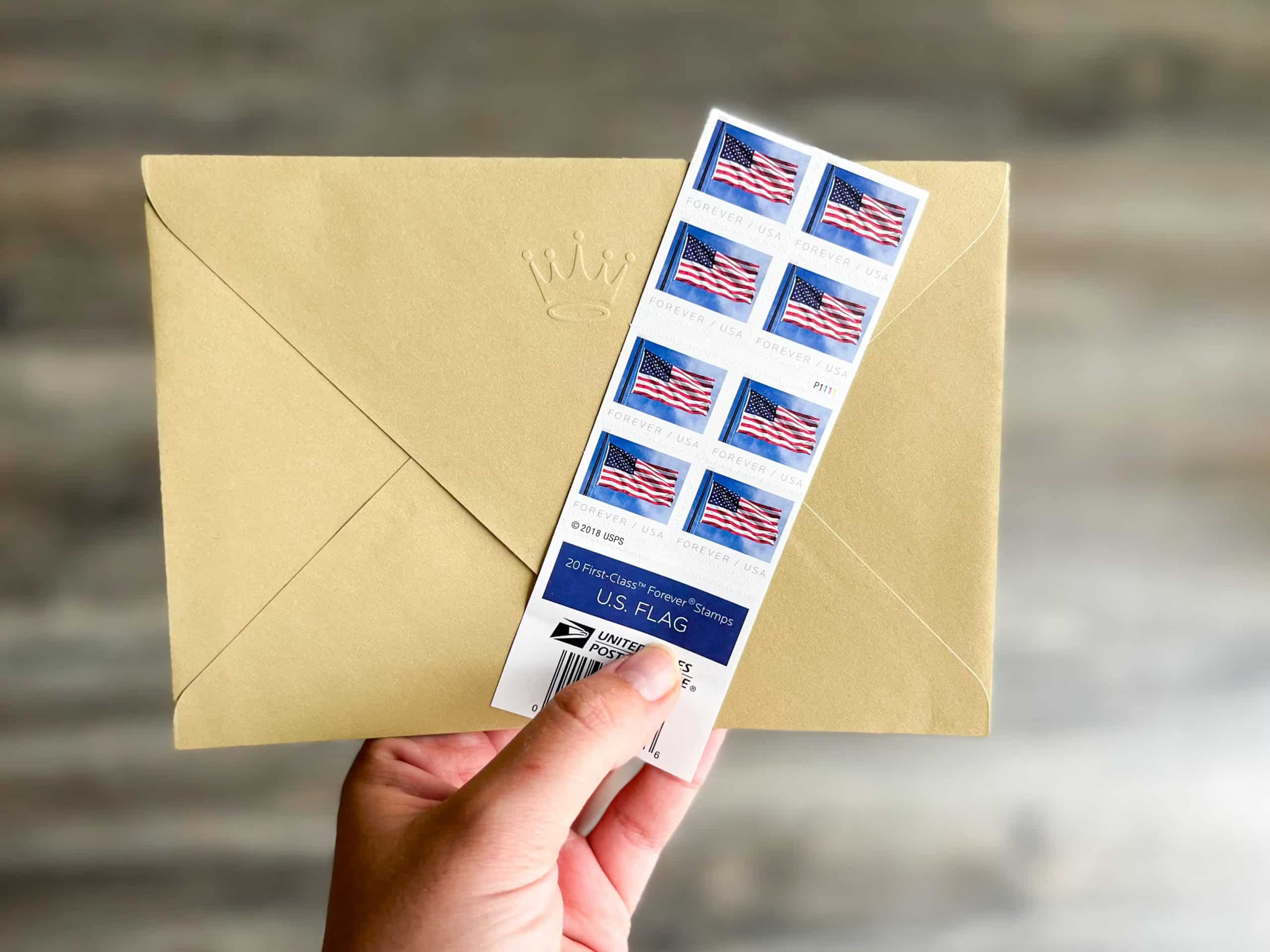 Different types of forever stamps serve different purposes. In addition to stamps for sending a one-ounce letter, there are those for sending an extra ounce, postcards and non-machinable envelopes, and international deliveries.
If you want to buy forever stamps, your first stop should be at your local post office or the USPS website. However, you can still find good deals on various platforms, including:
You should consider auction sites when buying forever stamps in bulk. They sell at the lowest price possible. When purchasing from other sellers, it's important to be vigilant to avoid buying fake stamps.
---
Most Valuable Forever Stamps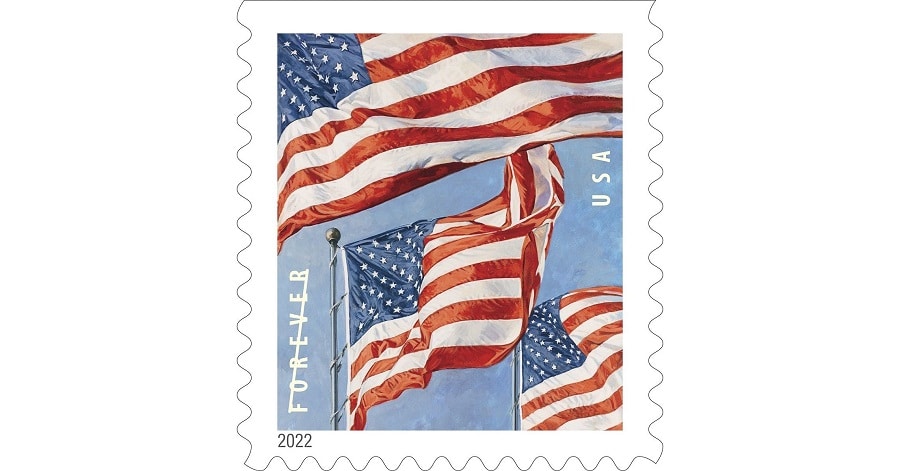 Forever rare, authentic stamps with more iconic images or in mint condition are considerably more valuable. The size of the roll will also determine the value of your forever stamps. Here are some of the most valuable forever stamps you can find:
---
How to Sell Forever Stamps
Since forever stamps increase in value, you can sell unused ones. You can sell to companies specializing in buying new stamps or on popular online marketplaces and vintage sites. Here are a few options to choose from when selling your forever stamps.
Sell Forever Stamps
Mavin
Heritage Auctions
Etsy
eBay
However, you should expect the resale value of your forever stamp to be slightly lower than the current value.
---
Can Forever Stamps Expire?
Technically, forever stamps cannot expire. They can be used as long as they remain legitimate postage. However, there are certain circumstances in which forever stamps can be rejected. They include:
Forever stamps that are damaged or torn
Forever stamps that are unrecognizable
Forever stamps taped onto a letter
Therefore, you should always keep your forever stamps in the best condition possible to avoid any challenges. Also, remember that USPS may invalidate stamps forever or replace them with something else.
---
Benefits of Forever Stamps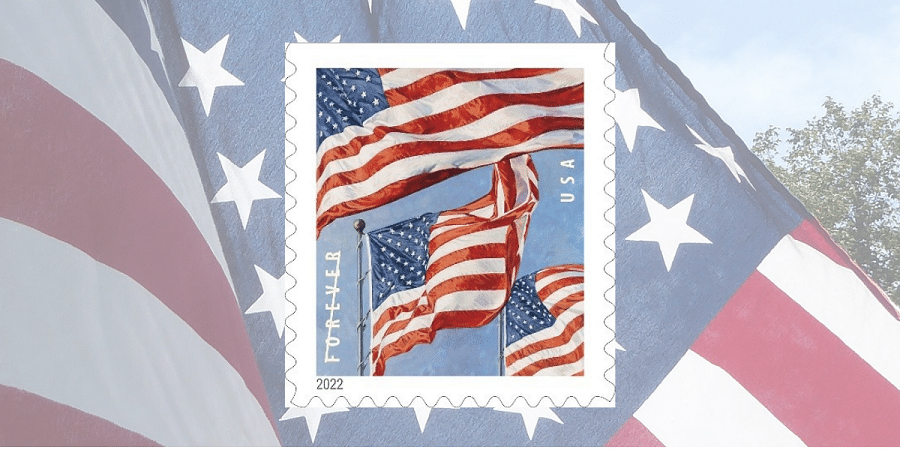 Forever stamps benefitted both stamp users and USPS in the following ways:
Convenience: Forever stamps make it easy for users to send first-class mail without worrying about postage price fluctuations. You'll not be required to buy extra stamps to cover the price difference.
Saves money: Users can save by stocking up on forever stamps at the current rate and using them in the future. As postage rates increase, you can save a few cents by holding on to a forever stamp.
Cash flow: Forever stamps allow USPS to receive money for stamps that will be used in the future.
Cost-effective: USPS will not be required to print and sell obsolete two-cent stamps when their value increases. This significantly reduces stamp production costs saving them money.
Due to their vast benefits, most stamps printed by USPS are forever stamps. Typically, the adoption of non-denominated forever stamps simplified the process of sending letters.
---
Conclusion
Generally, there is no standard value for forever stamps. However, their value is usually similar to the first-class mail stamp postage rate. Therefore, expect the current value of your forever stamp to be $0.63.
This price tag is expected to keep rising in the coming years. We hope you've learned everything you need about forever stamps. They are the most convenient way of sending mail. You'll usually only need a single forever stamp when sending a regular-sized letter.